How to Host a Proper English Tea Party Fit For the King
---
Party Planner Extraordinaire | Co-Founder & CEO of CostumeBox
Nikki is a Party Planner extraordinaire, and co-founder and CEO of CostumeBox.com.au. When not planning her next party or travel adventure, she can be found ocean swimming, pruning her roses or attempting to paint watercolours.
Nikki is a Party Planner extraordinaire, and co-founder and CEO of CostumeBox.com.au. When not planning her next party or travel adventure, she can be found ocean swimming, pruning her roses or attempting to paint watercolours.
---
---
On Saturday, May 6th 2023, the coronation of King Charles III will take place at Westminster Abbey and be conducted by the Archbishop of Canterbury. It will commence at 11.15am in Britain, 8.15pm in Sydney-time, Australia.
The afternoon preceding the King's coronation would be the perfect time to throw an English tea party before watching the ceremony live. Thankfully, we have put together a guide to help you do it in proper English fashion, from the table setting, through to the best recipe for the perfect scones. So donn your best hat and gloves, and let's tuck in!
---
---
An English tea party lends itself to a variety of convenient locations. If weather permits you to be outdoors, a garden, balcony or terrace are wonderful choices. If indoors, a formal sitting room or dining room will work well. In an office environment the board room or the staff room will suffice.
---
---
A proper table setting is an important element to help establish the tone of the gathering.
You will need:
• A clean white ironed tablecloth.
• Proper china tea cups and saucers - these are essential - no mugs allowed! Raid your grandmother's china cabinet or check out your local Vinnies for some gorgeous mix-and-match options
• A sugar bowl and small milk jug
• Teaspoons, silver if possible
• 1 teapot per 4 guests
• 1 side plate per person
• Napkins - linen would be lovely but pretty paper ones are also fine
• A selection of pretty trays and platters to display food - a tiered tray is ideal
Finally, a selection of typical English flowers in little crystal vases. Roses, the national flower of England are the obvious choice, but any pretty English cottage-style flowers will create the atmosphere and fit the occasion.
---
How to Make the Perfect Cup of Tea
---
Twinings, who have been the official suppliers of tea to the English royals since 1837, suggest serving at least 2 types of tea at an English tea party. Twinnings suggest that Earl Grey pairs well with sweet foods like scones and cakes, whilst Darjeeling or Assam pairs well with savory items like sandwiches.
When selecting teas, be sure to opt for proper loose-leaf tea, no tea bags please.
To make the tea:
Bring water to a boil before pouring over 1 teaspoon of loose-leaf tea per cup in a prewarmed teapot (usually 4-5 teaspoons per teapot). Cover with tea cozy and allow to steep for 4 minutes.
Pour tea through a strainer into each cup. Let your guests add their own milk (never put milk in first), and finally, sugar to taste.
---
---
Strictly speaking, there is a classic order to serving food at an English tea party; first the savoury items, then the scones (recipe below), then the sweeter items. Unless you are lucky enough to have an English butler to serve your guests in this order, it is perfectly acceptable to lay all the items out on a table at the same time and let guests help themselves.
Savoury food:
Sandwiches are an English classic and an easy crowd pleaser. Choose classic traditional fillings such as cucumber, smoked salmon and egg mayonnaise. Make sure the crust is removed and the sandwiches are cut into 3 long fingers. Keep in an airtight container or cover with a very slightly damp tea towel to keep from drying out until they are ready to serve.
Sweet Treats:
This is where the bakers amongst us can get creative; little butterfly cakes, lemon curd tarts, macarons, and a Victoria Sponge are all classic choices. Miniature meringues in pretty pastel colours could add a touch of whimsy as well. Some easy but no less delicious options would be classic English store bought shortbread biscuits, custard creams and ginger snaps.
---
---
Scones must always be included in a proper English tea party, no ifs or buts.
Classic Scone Recipe:
2 cups self-raising flour
1/2 teaspoon of salt
2 teaspoons baking powder
4 tablespoons butter or margarine
3/4 cup cold milk
Directions: Preheat the oven to 230 C and line a baking sheet with grease-proof paper. Sift the flour, salt, and baking powder into a large bowl. Cut the butter into small cubes and rub into the dry ingredients with your fingers until it resembles coarse crumbs. Make a well in the centre of the flour mixture and add the chilled milk all at once. Stir with your hands until just combined then turn out onto a lightly floured surface. Knead gently for 30 seconds then roll out to an inch thick. Cut into rounds using a biscuit cutter or upturned glass dipped in flour and place on the lined baking sheet. Brush tops with extra milk and bake for 15 minutes or until they have risen and the tops are golden. My Nanna Flo made these scones from sight without ever measuring anything (which I don't advise for novices) but she said the key to light fluffy scones was not to "bother" the scones too much, knead the dough as little as possible and handle them lightly and quickly.
Serve warm with pots of thick cream & strawberry jam on the side.
---
---
Decorations for your English tea party should be simple yet refined. Your white table cloth and setting of fine china tea cups, silver spoons and pretty flowers will go a long way to set the scene. Red, white and blue streamers along one wall or draped across the ceiling will signify royalty, as will bunting of red, white and blue triangles. If you can get hold of some Union Jack flags, display them proudly. CostumeBox has a wide range of British themed party decorations perfect for this occasion.  
---
All in all, hosting a coronation tea party is a once in a lifetime affair. With careful attention to detail you can make your gathering more than just a simple scone-eating session.
By following the steps outlined above – focusing on table setting, etiquette when making and drinking tea, choosing your foods, decorations and even baking the perfect scones – you will successfully transform your space into a royal display worthy of even King Charles III & Queen Camilla themselves. You can take pride in having delighted your guests with a truly opulent and unforgettable, not to mention, historic occasion.
Here is a throw-back to 2016 when the CostumeBox staff created lots of yummy British treats to raise money for charity:
---
---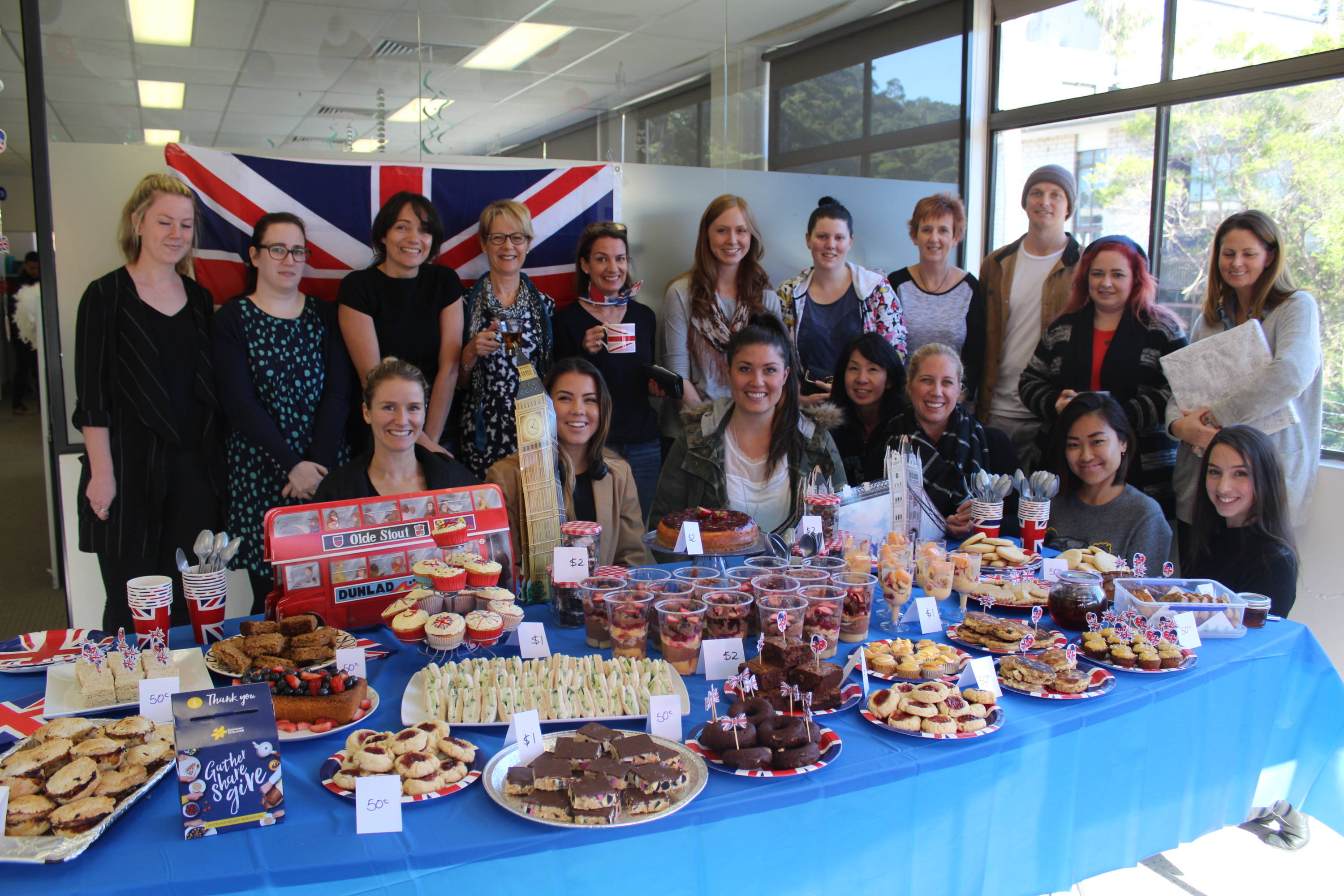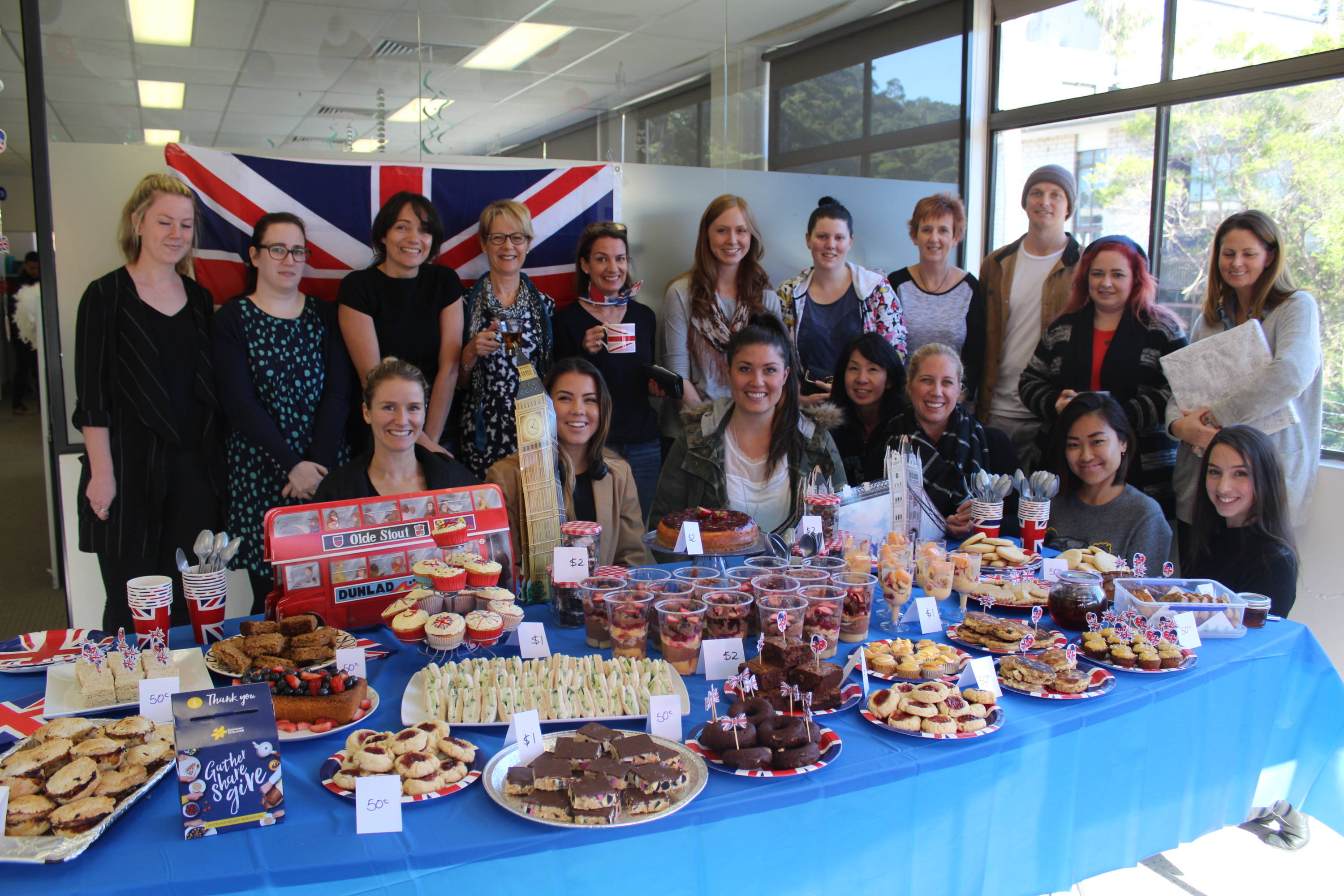 ---
---
What are your plans for the King's Coronation? Please comment and share below.
---
---

---
---
---
---
---
---
---