---
---
---
---
---
Everything you need to plan their best birthday party.
---
---
---
---
Shop popular birthday party themes.
---
---
---
---
Trending Birthday Party Themes
Shop popular birthday party themes.
---
---

---
---
Brighten up any party with block or patterned tableware.
---
---
---
---
---
Find inspiration, ideas and how-to guides to throw the party of the year.
---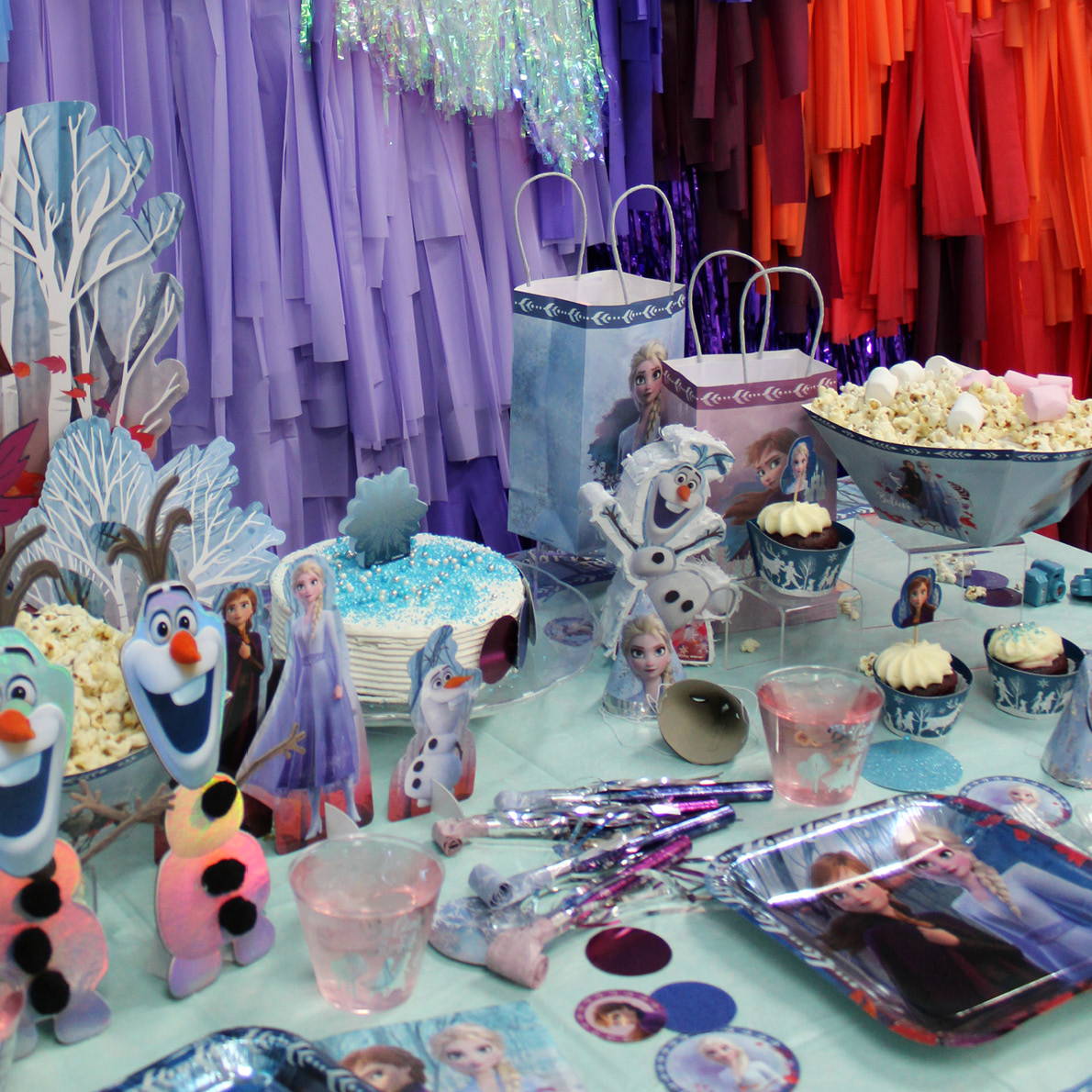 Are you searching for Frozen party ideas? The animated movie Frozen, released in 2013 by Walt Disney Pictures, is a musical fantasy film that won two Academy Awards and is loved by children worldwide. Just thinking of this movie brings to mind the now-famous song Let It Go, which actually won a Grammy Award!
So it's not surprise that you kids love this movie, leaving you struggling to find out how to plan a Frozen costume for your child to how to to make Frozen party decorations and even where to buy Frozen party supplies. So let's get started right away!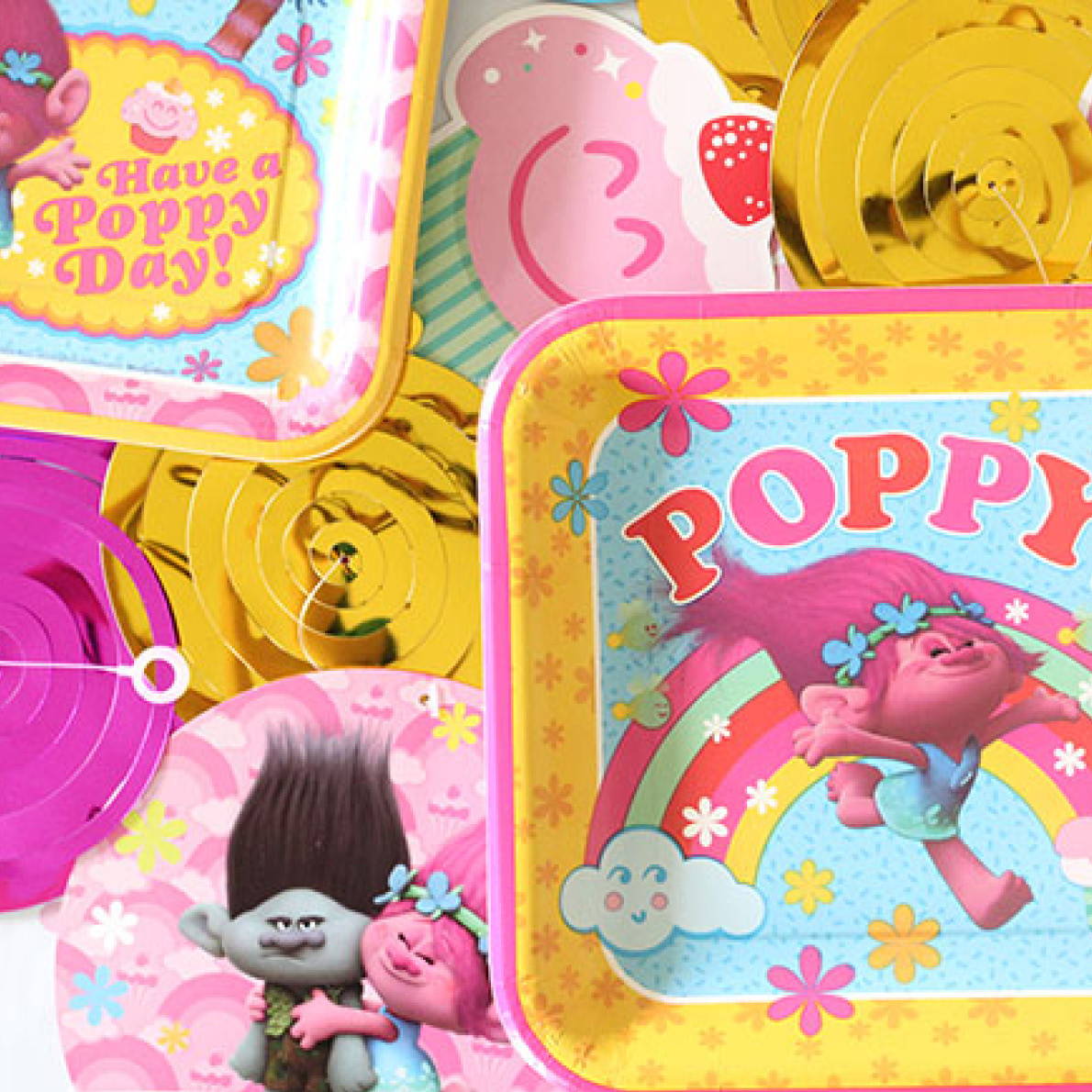 Give your little one the birthday party they've always watned with out fantsatic Trolls theme birthday party ideas from CostumeBox.
Are your kids in love with the Trolls movie and desperate for a Trolls birthday party, but you have no idea where to start? Well worry no more! CostumeBox has all the Trolls theme birthday party ideas you need to give your little one the best birthday party ever!
We'll start by talking about some of these party ideas and then move onto tasty examples of Trolls birthday party food you can serve... READ MORE>
---
---
---
Birthday Party Supplies For An Unforgettable Event
Looking to throw a birthday party? Well you have come to the right place as here at CostumeBox we have an extensive range of birthday party supplies for both kids and adults. Whether you're after birthday party decorations, birthday party ideas or birthday party decorations at home, we have you covered with everything you need right here in one place. Shop now to host a birthday party your friends and family will remember for years to come.
Birthday Party Ideas For Girls
If you're looking for birthday party ideas for your daughter, be sure to check out our extensive range of girls birthday party supplies. Whether you're after kids party supplies for your daughter's favourite Disney Princesses like Frozen or The Little Mermaid or want to explore some of our other theme party supplies such as Candy Party and Unicorns, you'll be able to find all this and more within our collection of girls birthday party supplies. From theme party supplies such as tableware, decorations, party favours and more, finding birthday party supplies for your daughter has never been easier. Shop now.
Boys Birthday Party Ideas
Want to throw an awesome birthday party for your son? Then head on over to our boys birthday party supplies page to explore our wide variety of birthday party ideas. Within our range you'll find a large selection of boys theme party supplies from superheroes such as Batman and Spiderman to animal themes like Jurassic World, Shark Splash and many more. With such an expansive range of boys birthday party supplies to choose from, offering all the party essentials like plates, cups, decorations and more, the only hard part is deciding which theme to choose. Explore our boys birthday party ideas now.
Adorable First Birthday Theme Party Supplies
Celebrate your little one's first birthday party with a special theme from our range of first birthday party supplies. Throwing your child their first birthday party is always exciting, so make sure your birthday party decorations are just as exciting, and you'll find plenty to choose from here at CostumeBox. Within our first birthday party supplies range we have theme party supplies that come in ranges for both boys and girls such as One Little Star, Turning One and Mickey or Minnie Mouse Fun To Be One. These ranges are perfect for birthday party decorations at home, at the park or wherever you choose to hold your celebration. Shop now for an adorable first birthday celebration.
Milestone Birthday Decorations For Adults
Is you or someone you love celebrating an important birthday? Then be sure to shop our range of milestone birthday party supplies here at CostumeBox. Milestone birthdays are always a momentous occasion so make sure you celebrate in style with some theme party supplies from our milestone birthday range. Whether it's a 50th birthday balloon, a 40th birthday table centrepiece or a bag of colourful 21st birthday confetti, you know you'll be able to find what you need from our themed milestone birthday party supplies. Check out our milestone birthday decorations for adults now.
Favours And Lollies To Compliment Your Birthday Party Ideas
Once you have thrown an awesome birthday party, you'll want something for your guests to take home so they can remember the good times they had, so be sure to explore our range of party favours on offer. Without doubt one of the most important birthday party supplies of all, party favours add an element of fun and act as a thank you to your guests for attending your event. For kids, you'll be able to find some great party favours to match with their theme party supplies such as award ribbons, temporary tattoos, blowers and noise makers and much more, and for adults party hats are always a simple and easy party favour to get everyone in the celebratory spirit. We also have some beautiful favour bags and containers if you want to make your own favour box filled with lollies and other fun treats.
No Birthday Party Decorations Would Be Complete Without Balloons And Cake
No birthday party decorations would be complete without two things - balloons and candles, and you will be able to find both of these essentials within our birthday party supplies page. Our extensive range of balloons covers all bases, from number balloons, balloon bouquets, letter balloons and lots more, you'll be spoilt for choice when you shop our balloons for your birthday party decorations. Additionally, our selection of candles and cake decorations will allow you to add a personal touch to any cake or cupcakes.
Our Party Kits Make Buying Birthday Party Supplies Easy
If you find yourself looking for birthday party ideas, but don't know where to start - do not fret, as we have a large collection of party kits that take all the hard work out of hosting a party. Within our birthday party supplies range you will find an expansive selection of party kits for 8, 16, 20 or 32 people that include theme party supplies such as tableware, cutlery, decorations and more. These kits come with birthday decorations for adults and children and are a simple and easy way to decorate your space. How convenient!
Add An Element Of Fun To Your Birthday Party Ideas With Party Games
Quality party games are a key aspect of keeping your guests entertained whilst also helping them get to know one another, whether it's a 1st birthday or an 80th. On our birthday party supplies page you'll find a great selection of fun games for all ages, from classics like pinatas to grown up party games - there's something for everyone. Shop now to get the party started.
You Throw The Party, We'll Take Care Of Delivery
To ensure you get your birthday party supplies as quickly and easily as possible, we have a free delivery* option on Australian orders, as well as free and easy returns! Our customers outside Australia need not worry as we also have a selection of international delivery options on offer. We know throwing a birthday party can be expensive, and that's why we offer Afterpay and Zippay payment options on all Australian orders. So what are you waiting for, shop our massive range of birthday party supplies now.